Two Hong Kong-based endurance runners embarking on a seven-day 330 km ultramarathon between Phnom Penh and Siem Reap.

The 5th edition of the Cambodia Run Challenge aims to raise funds for

Temple Garden Foundation

to support impoverished rural communities in Cambodia hit hard by the pandemic.
Phnom Penh / Hong Kong, 1 December 2022 – The Cambodia Run Challenge 2022, an ultramarathon charity run, returns to Cambodia for its fifth edition following a two-year pandemic-forced break. Starting in Phnom Penh on 28 November, the week-long extreme endurance event sees Hong Kong-based Mark Ferguson and David Bruchet tackle a 330 km cross-country route, passing through some of Cambodia's poorest villages. The volunteer runners face a gruelling challenge that features rugged rural terrain and searing tropical heat, finishing in Siem Reap, where they will join the Angkor Wat International Half Marathon on 4 December.
Continuing its mission of growing awareness of poverty in Cambodia that it started in 2017, the Cambodia Run Challenge raises funds for Temple Garden Foundation (TGF). This charity works in partnership with impoverished local communities in rural Cambodia to promote sustainable development. With the pandemic restricting cross-border travel, the Challenge continued in 2020 and 2021 with adapted editions in Hong Kong.
"This run will be an extremely tough and brutal challenge for David and me, but we are passionate about raising much-needed funds for Temple Garden Foundation," said Mark Ferguson, founder of the Challenge. "TGF assists villagers in Chi Kraeng District, one of the most impoverished areas in Cambodia, and it's been a particularly tough few years due to the pandemic. Life has been desperate for many children and families living below the poverty line, and they really need our support."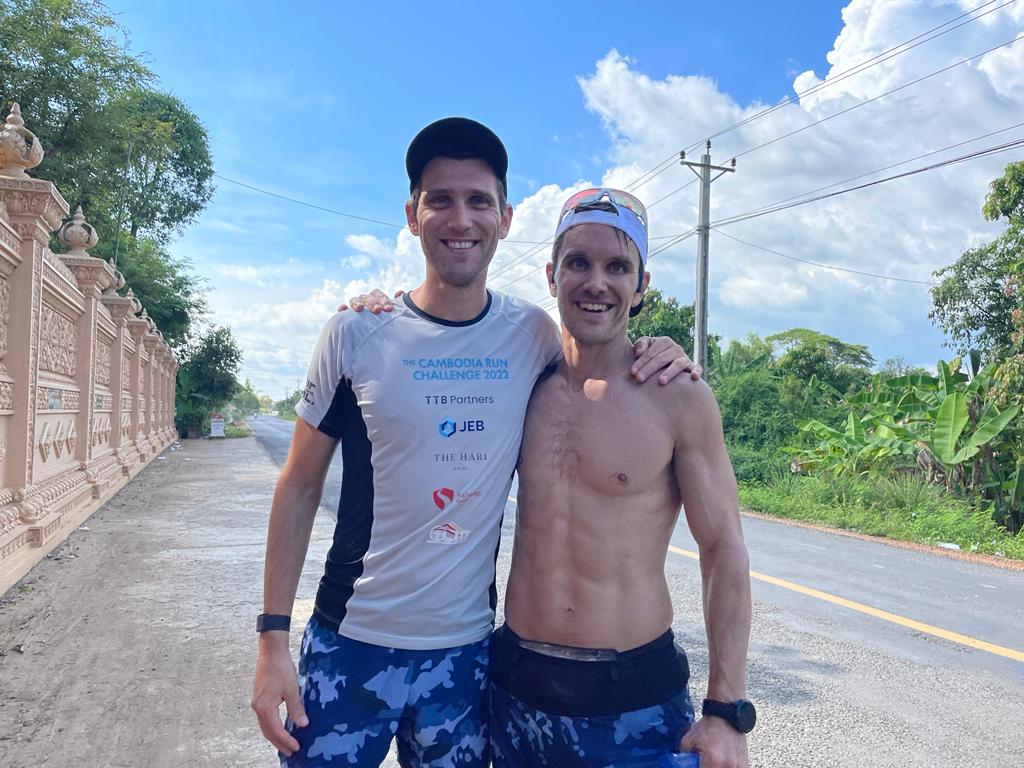 This year, Mark teams up with seasoned amateur endurance athlete David, a French expatriate living in Asia since 2008. Since planning for the Cambodia Run Challenge started in September, multiple donors and supporters have offered their generous support for the event's logistics, making substantial donations during a private fundraiser event. All proceeds will be funnelled to TGF's activities in four key areas: children's education, health, water and sanitation, and income generation.
"We have continued to see the incredible impact that the Cambodia Run Challenge has on the 50,000 villagers and 59 villages that TGF supports," said Brad Levitt, co-chair of TGF. "Through funds raised for by the Challenge, we are able to continue our work to create concrete, sustainable change in these impoverished communities."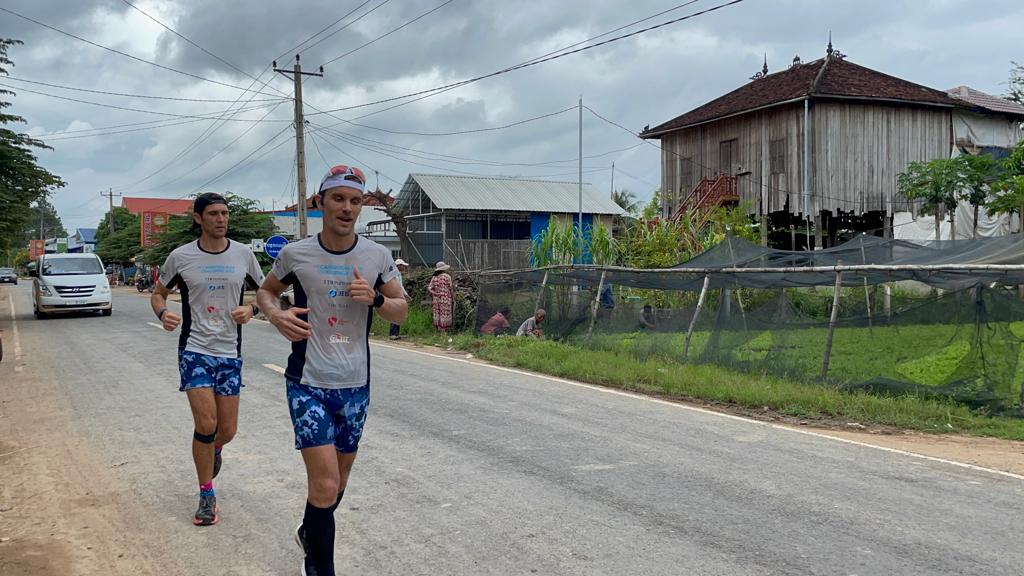 According to the World Bank, at least 18% of the Cambodian population are living in poverty, which remains higher than pre-pandemic levels due to income loss and unemployment due to the impact of COVID-19.
Through TGF's development programs, and contributions from previous Cambodia Run Challenges, classrooms have been built, villagers have established sustainable businesses, community members have received education on dengue fever awareness and prevention, and over 40,000 people now enjoy access to improved water sources.
The Cambodia Run Challenge is supported by One PT, T8, TTB Partners, Joint Dynamics, and Salween Group Pte Ltd. Donations can be made via the event website, https://thecambodiarun.com/
About the Cambodian Run Challenge
Founded in 2017, the Cambodia Run Challenge is a cross-country ultramarathon aimed at raising awareness of poverty in Cambodia. In its second iteration in 2019, the Challenge has exceeded its initial goal to raise USD$100,000 and is now working towards a stretch goal of USD$200,000. All funds collected go to Temple Garden Foundation, a charity that creates concrete, sustainable change for impoverished rural communities in Cambodia.
Instagram: https://instagram.com/CambodiaRun/
Website: https://thecambodiarun.com/
About Temple Garden Foundation
Founded in 2008, Temple Garden Foundation works in partnership with rural villages in Cambodia to improve livelihoods through sustainable development and the empowerment of communities. The Foundation supports projects which maximise community participation and minimise external support in four interconnected areas: children's education, health, income generation, and sanitation.
Website: https://www.tgfcambodia.com/